I can't believe it's October already. Where has this year gone? I only have 3 full months left to conquer my New Year resolutions. Who am I kidding? That ship sailed a long time ago. Any who, I bought this dress I'm wearing during the summer. The dress is not the usual silhouette I typically buy, but I really wanted it. I'm not too comfortable wearing a bodycon dress, but I liked how the lace overlay hid flaws. I debated whether or not to return the dress, but I decided to keep it after my mother co-signed on it. Gotta love mom!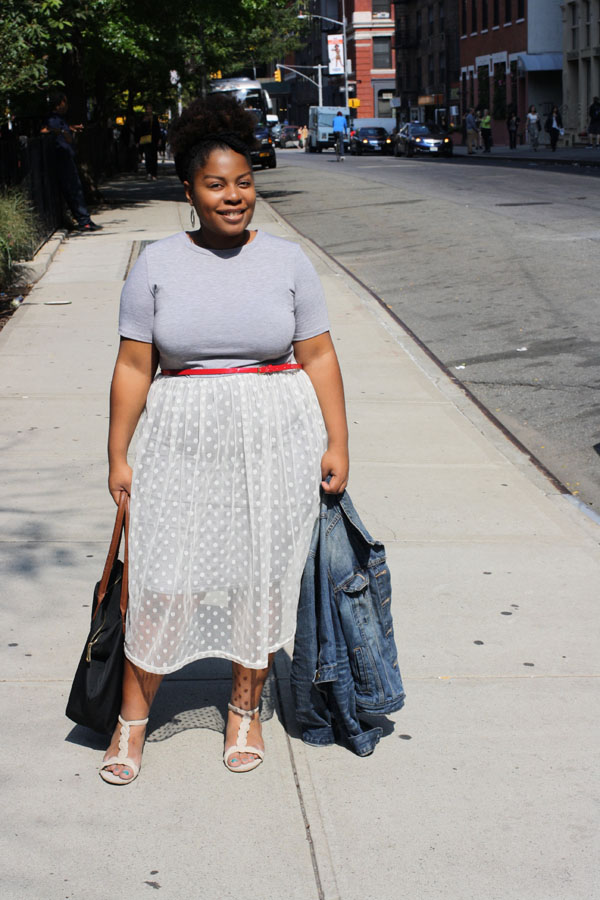 Wearing: ASOS Dress, Gap Denim Jacket, Solesociety Shoes, Old Navy Handbag
Do you ever experiment with clothes by trying something new?