Solange has been doing her thing. She is a style muse, creative director, designer and entertainer.   And let's not forget about that time she broke the internet with her breathtaking wedding photos. Kim who? So leave it to Solange  to inspire us AGAIN with the beautiful pictures of her and crew 'glamping' it up at Joshua Tree National Park in San Bernardino County, California over the holiday.  They looked like a Ralph Lauren meets Brooklyn (pre-gentrification) goes to camp advertisement.  Just fabulous!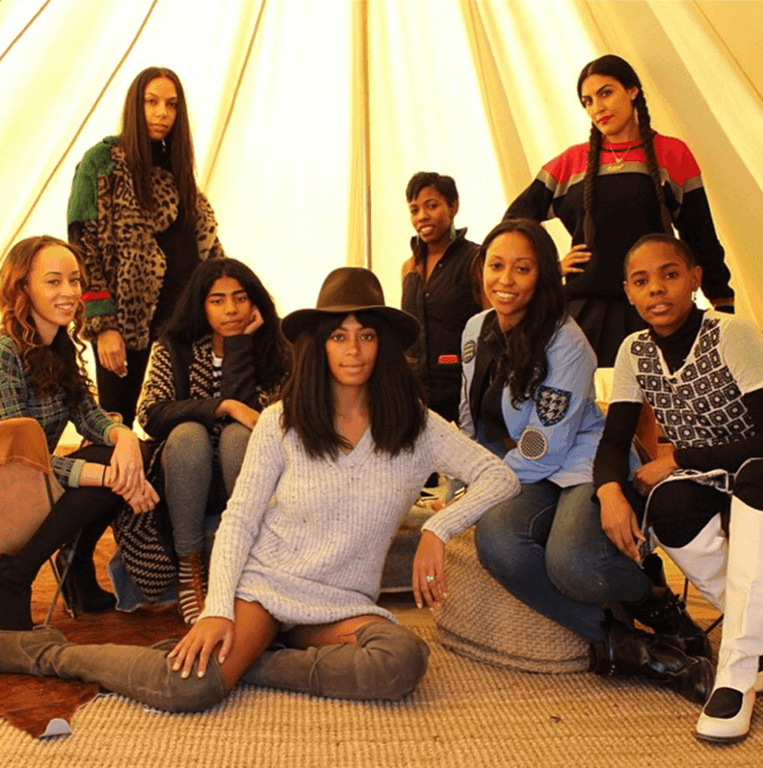 So it got me thinking. Although I haven't been camping since I was in Indian Princesses (now it's called Adventure Guides — former name was so politically incorrect). I wouldn't mind pulling my crew together and braving the elements to go 'glamping' or glamorous camping. The beautiful thing about glamping is that you don't have to worry about pitching a tent, sleeping outdoors or building a fire. I ain't got time for that. But I love the idea of experiencing the majestic scenery while still luxuriating. Glamping allows for a bed, running water, electricity and possibly wi-fi in a cabin, tent, airstream, villa or treehouse.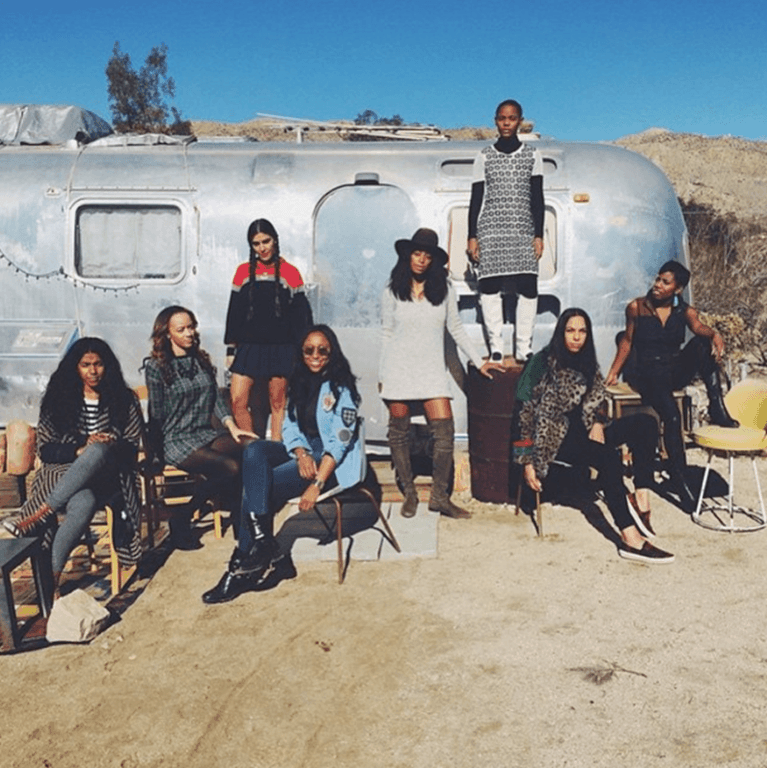 Looking at Solange's Instagram sent me down the Google hole and I found a few fabulous glamping destinations. And inexpensive, might I add.
1. Harmony Hill Lodging & Retreat Center – East Meredith, NY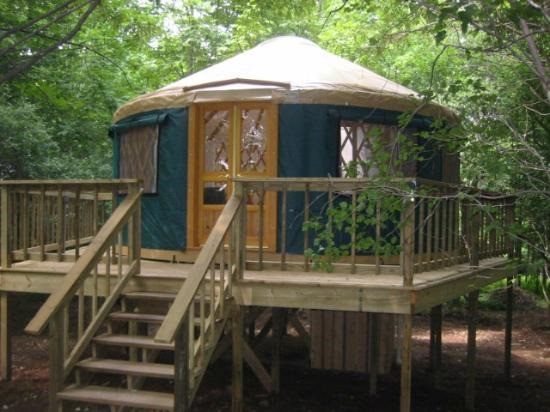 Image via
2. Crooked Lake Rustic Campground – Pinckney, MI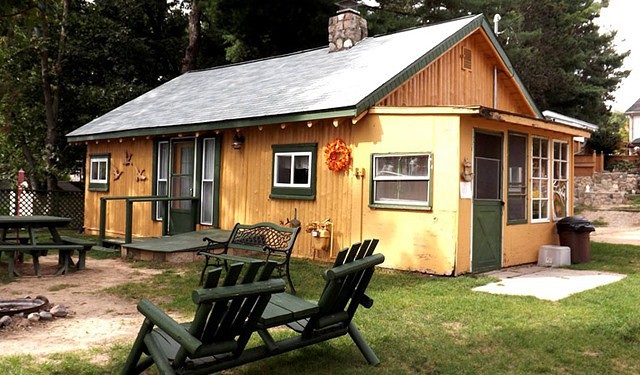 Image via
3. Timber Ridge Outpost & Cabins – Elizabethtown, IL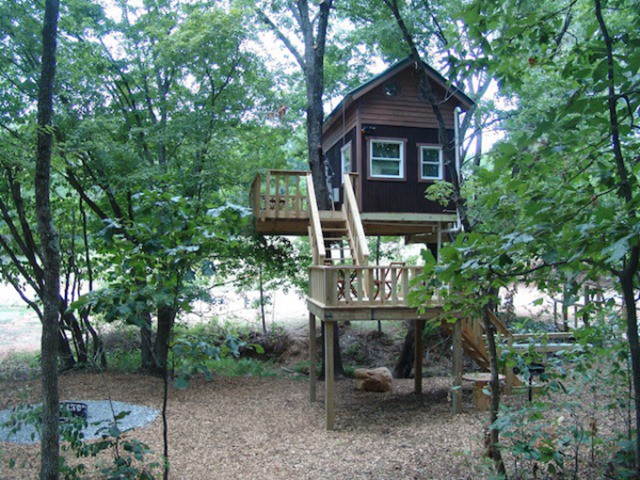 Image via
4. Fireside Resort – Jackson Hole, Wyoming
Image via
5. Westgate River Ranch – River Ranch, Florida
Image via
6. The Resort at Paws Up – Greenough, Montana
Image via
7. Moose Meadow Lodge – Waterbury, Vermont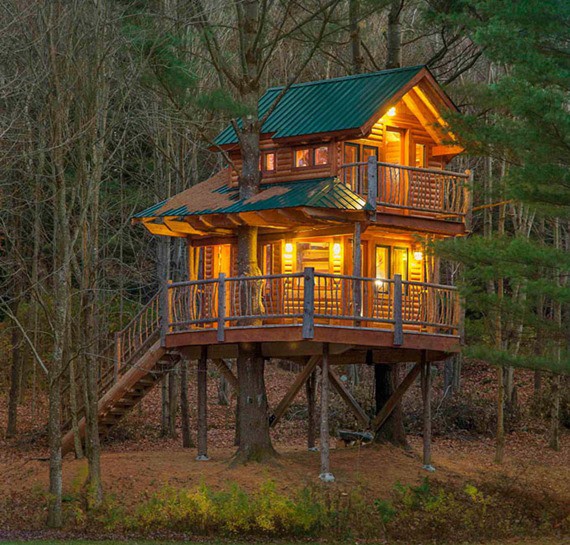 Image via
8. Moab Under Canvas – Moab, Utah
Image via
I am so down to go glamping, who wants to join me?