If you have been following me on Instagram, then you may know that I'm in Hawaii. Albeit long, the flight from NYC to Hawaii wasn't bad. I had a layover in Denver and was worried that my luggage wouldn't get there since United Airlines is having a difficult time with lost luggage after outsourcing baggage handlers. Shame on United! I haven't had a long flight in a few years and so much has changed. I swear airlines nickel and dime passengers. From paying luggage fees to food on the plane. The airlines don't care if you starve on a trans-Atlantic flight. I remember the days when luggage and food were free. Now airlines only serve you a non-alcoholic drink. If you want food, you better bring it with you or expect to pay. Eventually, we will probably have to pay to use the bathroom.
I say all that to say….I went to my first luau today at Diamond Head Luau. And it was so much fun! I got the V.I.P. package and they treated me like royalty. I felt like a princess. It was an outdoor Waikiki beach luau with fun entertainment and authentic Hawaiian cuisine located on the outdoor grounds of the Waikiki Aquarium. Just walking distance from my hotel along the beach. Full access to the aquarium was included in the luau package.
There were a variety of Hawaiian activities to partake in before dinner and the show. We got to make leis, get tattoos, make crowns and much more.  I enjoyed the intimacy of the luau. It seemed more authentic and less touristy. And I really enjoyed the view of the gorgeous sunset over the ocean.
The Diamond Head Luau offers a buffet, but I had table service with the V.I.P. package. The dinner included authentic Hawaiian food. Alcohol wasn't served but they did offer Hawaiian KAVA drinks which is supposed to give you a nice buzz. The staff were very friendly. Shout out to Aloha! We had questions about the MLK Jr. parade taking place and she didn't know off hand but got back to us with the details. That's what I call excellent customer service.
I had a ball at the Diamond Head Luau! Below are some images that captured some fun moments.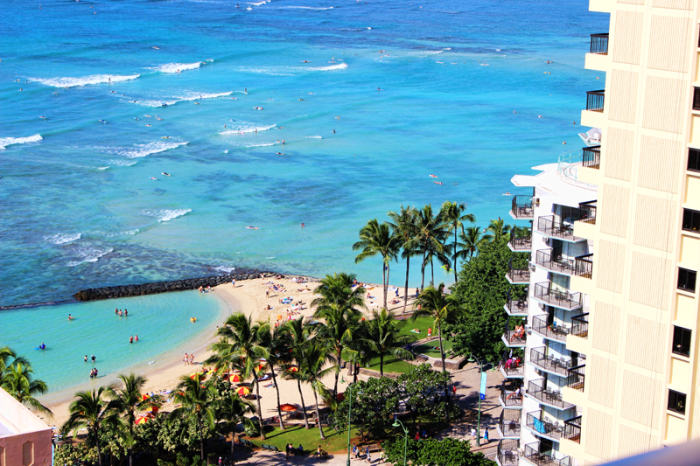 Gorgeous view from my hotel.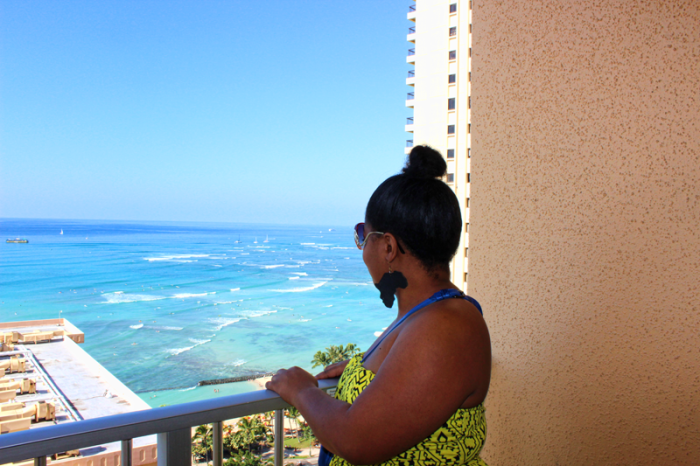 Enjoying the beautiful scenery.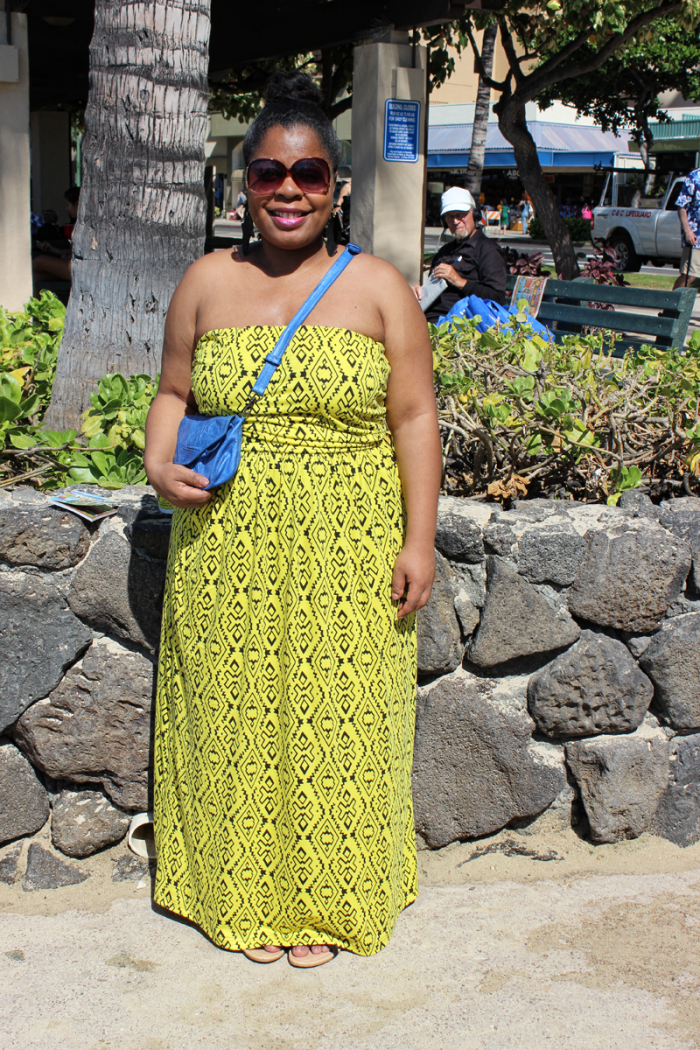 Wearing cute dress I found on 125th street. Cost $9 but I paid $30 to have it altered. Womp! Also wearing my Molly Pack.
The Diamond Head Luau is on the Waikiki Aquarium grounds.
We had full access to the aquarium. Beautiful sea life!
I got lei'd!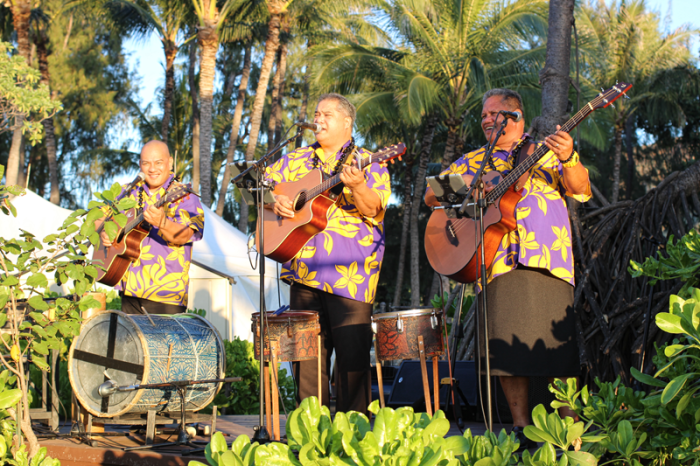 Enjoyed the Hawaiian music.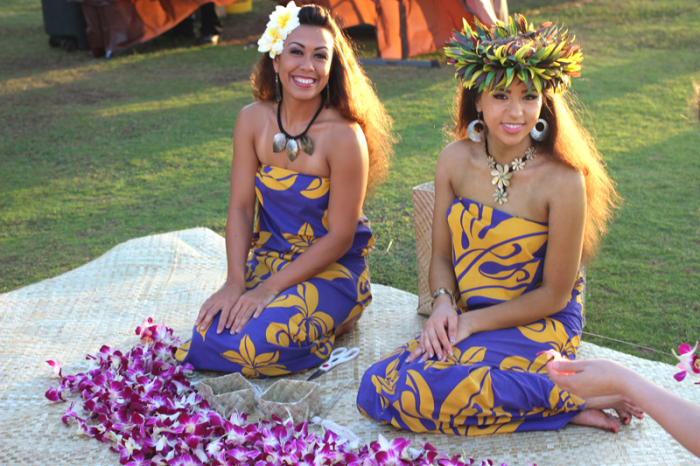 Learning how to make a Hawaiian lei.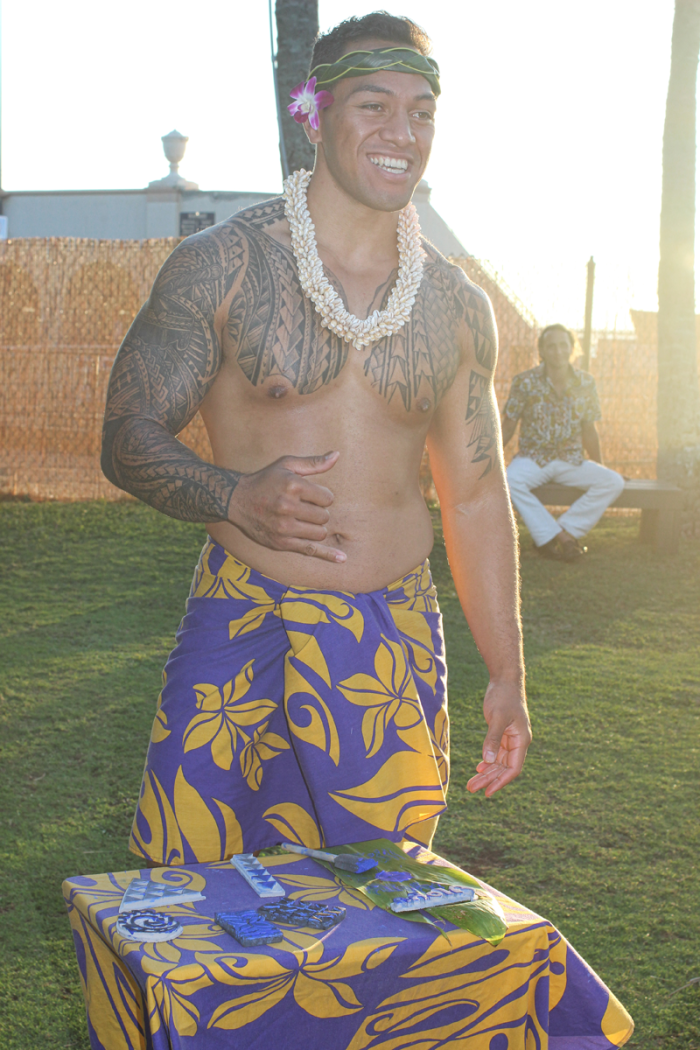 Hey boo!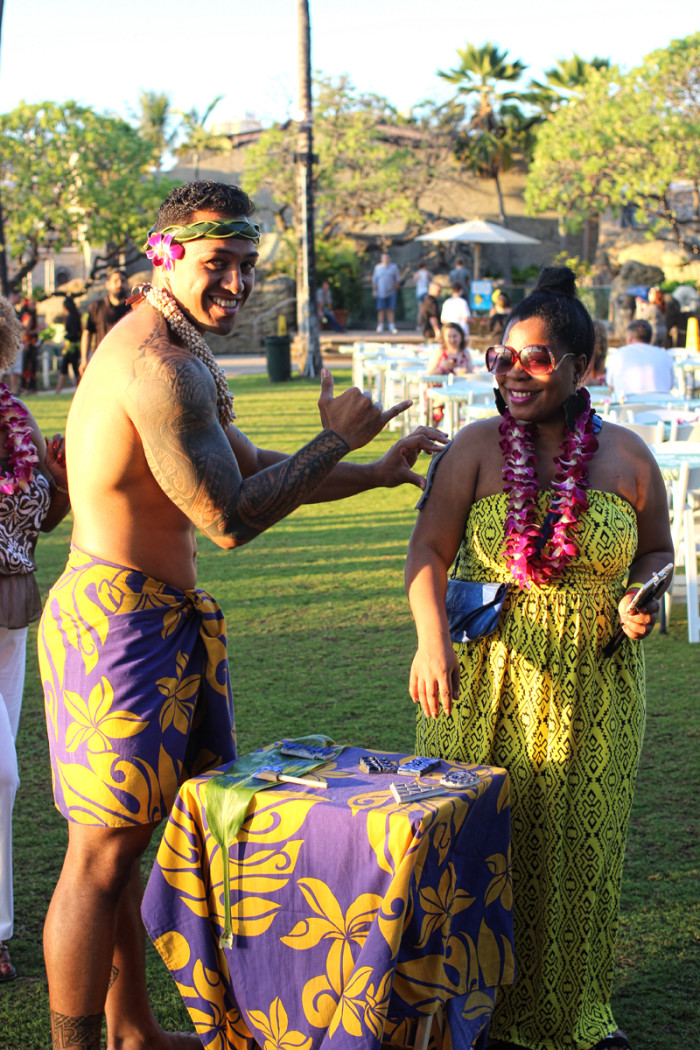 Boo thang gave me a tattoo. *swoon*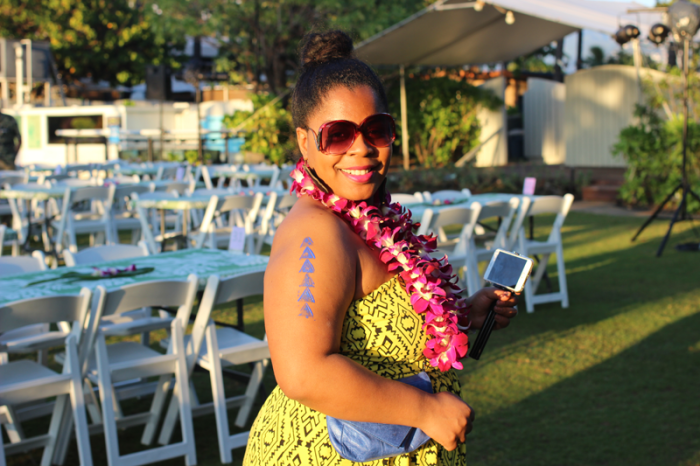 It looks good!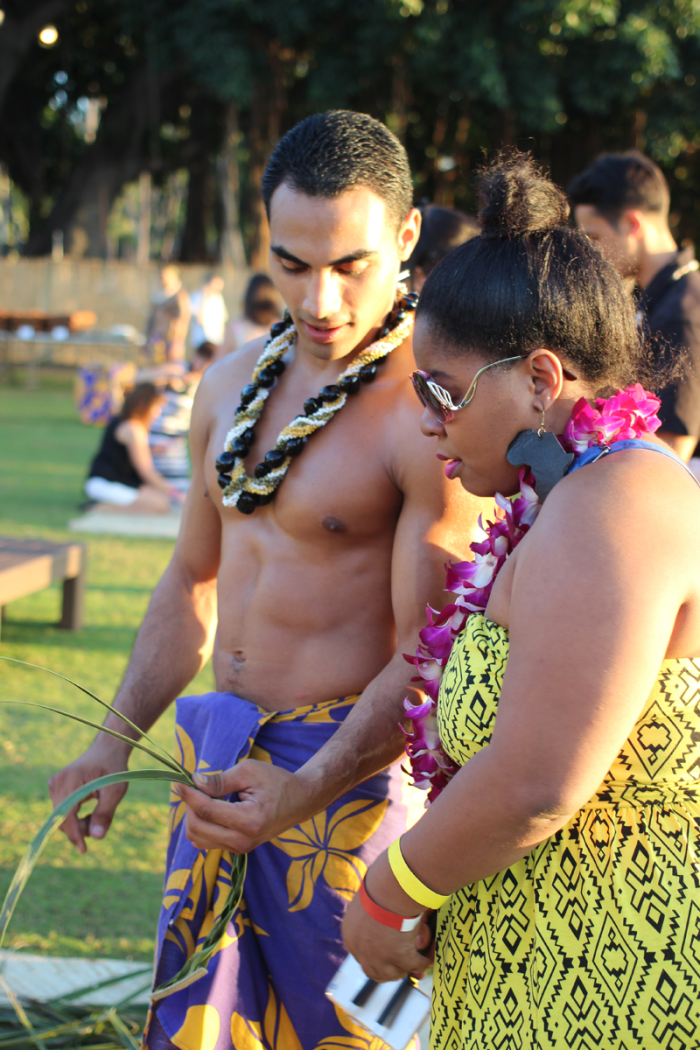 Learning how to braid grass crowns. Not paying any attention because I'm enamored with his abs.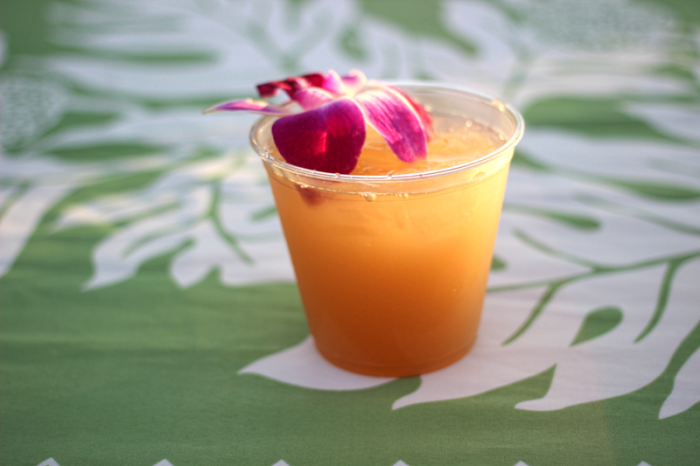 Hawaiian Cava Drink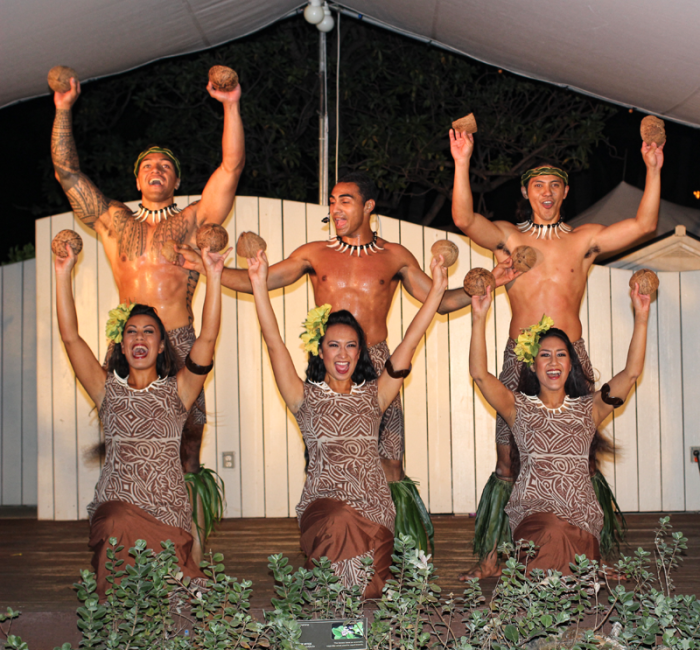 Show time!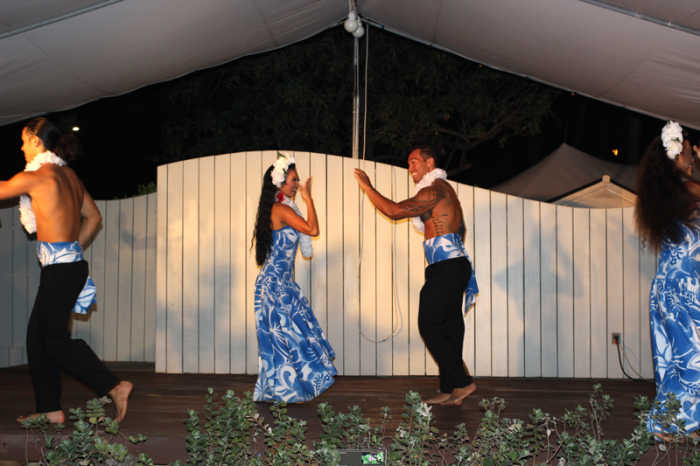 I call this gentrified Hawaiian luau. Grass skirts are changed to sparkly plastic and Hawaiian songs are sang in English when Hollywood comes calling as explained during this dance.
I've uploaded some video footage that I took too.