I have been having the hardest time catching up with Hawaii time. It's 3am and I can't sleep. Why?! Because my body is still on East Coast time. It still thinks it's 8am. The 5 hour difference is killing me. I'm headed to a tour of the island in a few hours and the struggle to NOT fall asleep is going to be real.
Yesterday, was very low key. I watched the MLK Day Parade and went to Kapiolani Park for a unity rally. It was good to see my brown brothers and sisters out for the cause.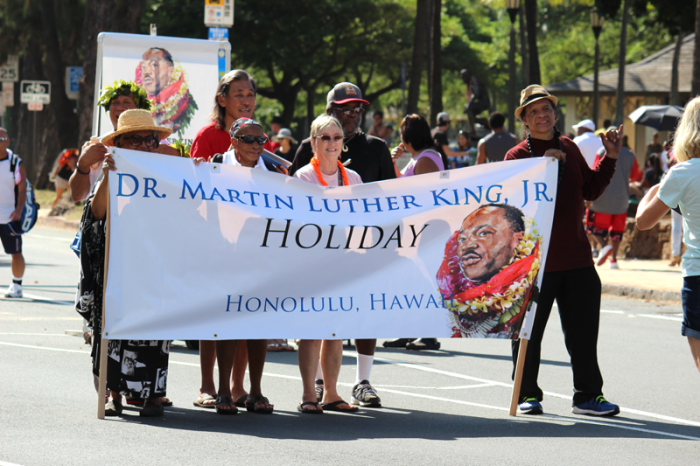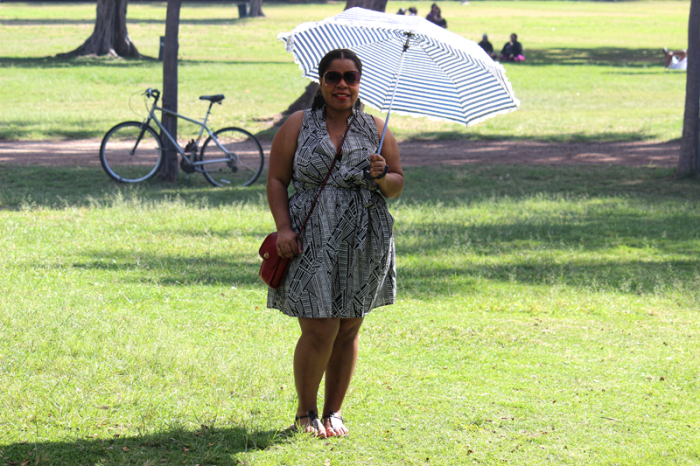 Wearing: Forever 21 dress | Sam Edelman Sandals | Forever 21 Parasol | Vintage Coach Crossbody
Now I'm headed back to bed so I won't miss my tour.