I'm sitting in a NYC hotel room awaiting Snowpocalypse 2015. I was supposed to head out in a few days but my flight has already been canceled, rescheduled and cancelled again. Well if I have to be snowed in, there's no place I'd rather be at than New York city.
I wanted to tell you about the last tour I went on while I was in Honolulu. The tour took us around to some of the historical spots in Oahu and ended with a visit to the World War II Valor in the Pacific National Monument. I had the opportunity to pay respects to the fallen sailors and brave heroes on that dreadful surprise attack on December 7, 1941 at Pearl Harbor. The bombing by the Japanese propelled the United States into World War II. In total, nine U.S. ships were sunk and a further 21 damaged, and the eventual death toll was 2,350.
I was able to view the museums, memorials, exhibits of the Pearl Harbor Visitor's Center, USS Bowfin Submarine, USS Missouri Battleship, the Pacific Aviation Museum and ride in a Navy launch across Pearl Harbor to the Arizona Memorial.
Pearl Harbor is still a Navy base today and a National Historic Landmark. My favorite exhibit was the USS Arizona memorial where the remains of the American battleship destroyed during the attack is preserved. I think a visit to Pearl Harbor is something that all travelers to Honolulu, Hawaii should experience.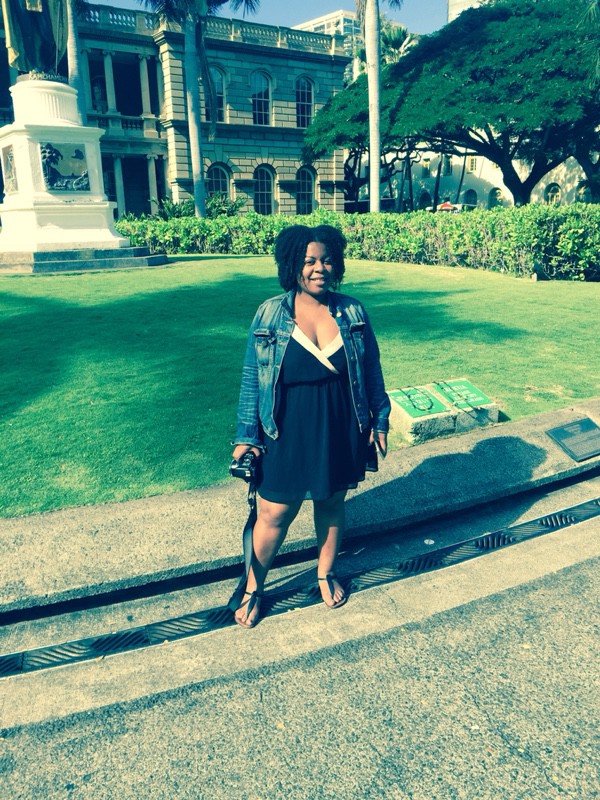 I wore a cute Asos sundress and a Gap denim jacket to keep me warm on the air conditioned tour bus.