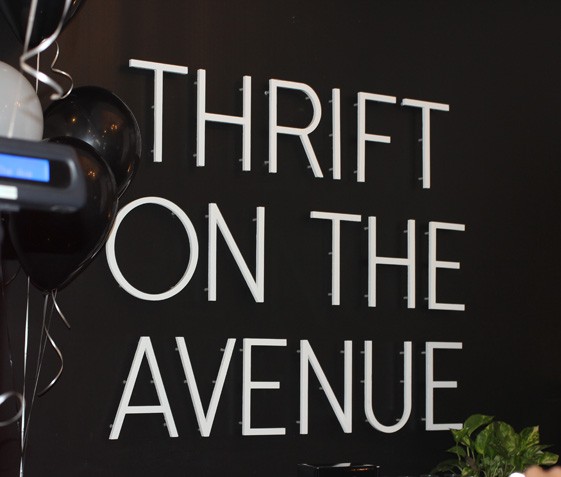 I have been in chill mode since I have returned from Hawaii. Well, not really chill mode. I've been working on my eBay store and pitching my digital media services to a few brands. I was getting cabin fever. In my need to get out and be around people, I went to Thrifting on the Ave in downtown Detroit. The Lip Bar was there for the unveiling of their new mobile cosmetics bar, The Lip Bar Mobile.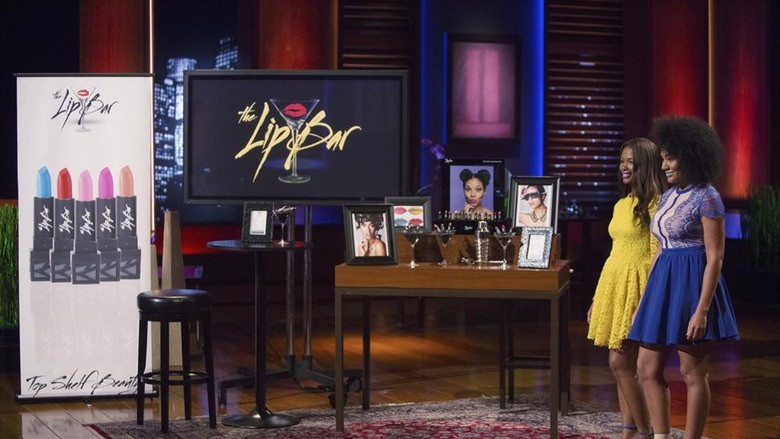 You may be familiar with The Lip Bar from their appearance on Shark Tank. I was excited to go because the owner's story is so similar to mine.  Owner Melissa Butler, who hails from Detroit,  moved to NYC after graduating college. She worked on Wall Street for a bit. The idea of The Lip Bar came to fruition after being unsatisfied with the harmful chemical content in lipsticks.  In her pursuit to make healthier lipsticks in bold colors,  Melissa quit her job and moved back home. And this is where The Lip Bar was born – right in her kitchen.
Owner Melissa Butler
All of The Lip Bar cosmetics are cocktail inspired. Melissa Butler is your makeup mixologist and has created a premium bar menu that includes shades like 'Amaretto Sour' and 'Cosmo'. Yum! The lipsticks are vegan with several natural ingredients like avocado oil, shea butter and vitamin E.
The lip colors are currently available on The Lip Bar's website, Urban Outfitters' and Nylon.  The lipstick is $20 and the Lip Liqueur costs $18. Also check out The Lip Bar Mobile which is a mobile cosmetic bar that will tour the country. You will be able to try on lip colors and make purchases. Follow their escapades on Instagram at #TheLipBarMobile!
Wearing: Thrifted Coat | Forever 21 High Waist Denim | Sole Society Riding Boots | Louis Vuitton Speedy Bag
It was great running into Inez from Style Chic 360. She is one of the first blogger friends I met when I started blogging. She is the one who took me on my 1st thrifting excursion.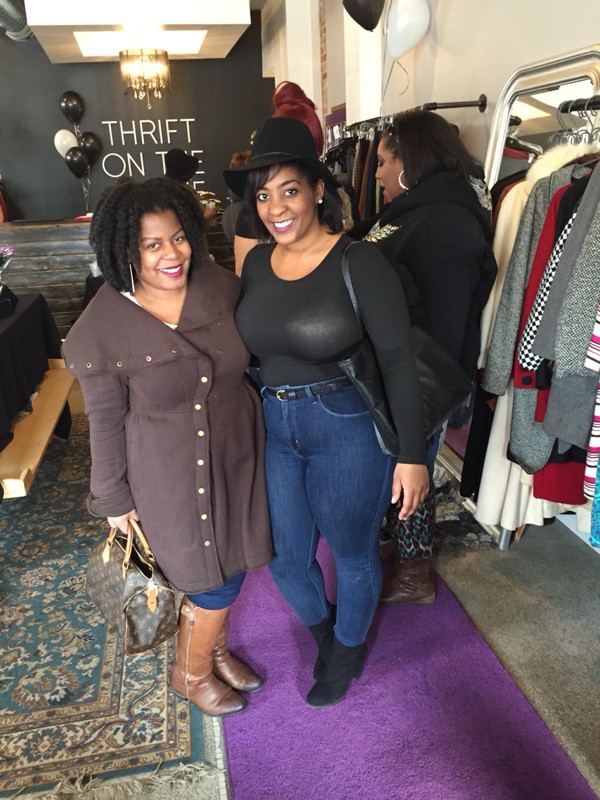 I also met Detroit blogger and jewelry designer Liz from Illustrious Liz. I'm looking forward to meeting more Detroit bloggers.
If you are in the metro Detroit area, be sure to check out Thrifting on the Ave. They have some really cool vintage pieces that won't break the bank.
Related articles across the web