If you live in Detroit, you've probably heard about Michigan's largest weekly community bike ride, Slow Roll. In the past five years, it has become a catalyst for growing the bike community in metro Detroit. Every Monday, as many as 4000 people attend the popular summertime bike ride through the city. The weekly evening bike ride is quickly picking up steam in other cities too. Slow Roll has gone global. Buffalo, Atlanta and Saginaw now have chapters.
Last Monday, I was one of them. I was an avid biker while living in NYC so it was great to come home to a city that now has a bike culture. Slow Roll brings everyone out regardless of race, age and skill level. You will see all kinds of folks.  Some that are part of a bike squad like G.L.O.W (Grown Ladies on Wheels) or their brother organization G.M.O.B (Grown Men on Bikes). Others have tricked-out fancy bikes with wide tires, florescent lights, high handlebars and built in stereo systems. On the rare occasion you may see the serious riders with biker shorts, helmets and clip-ins.
Slow Roll rides each Monday through Oct. 26. Registration opens at 5 p.m., people gather at 6 p.m. and the ride starts at 7 p.m. Only cost is a $10 membership for the season. Or you can ride renegade like myself. Sign up and find a schedule of starting points at www.slowroll.bike. I promise that you will enjoy yourself.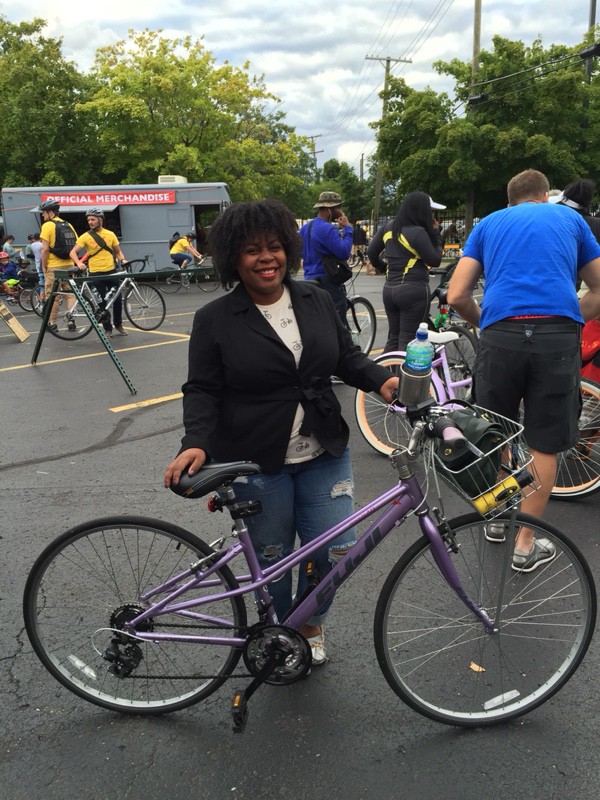 Image Via Slow Roll