I've told you about my wonderful flight to Iceland on WOW Air but I haven't told you about my time spent there. If I could some it up in one word it would be – FANTASTIC. We got into Reykjavik, Iceland early that morning checked into our AirBnB and hit the ground running. I would like to say that we were bamboozled with our AirBnB. We paid for a private apartment as indicated on the listing but ended up with just a room. Of course we complained and the guy staying in the other room moved out during our stay, but still. Needless to say, we left a negative review because of false advertising.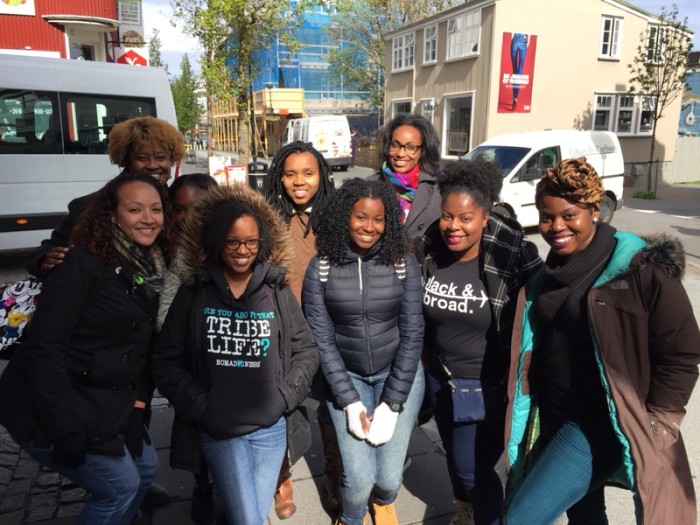 Prior to the trip someone from my travel group reached out to me because she noticed that I would be in Iceland around the same time and wondered if I would like to rent a car and explore. I asked my friend who I was traveling with if she was down. We debated for a bit because we were worried about being in the car for a whole day with strangers. What if we didn't vibe? We through caution to the wind and said why not. Let's do it! We rented the car for practically nothing. I believe we paid $16 each between the four of us.
Once we landed and checked into our AirBnB, we met up with the two ladies from my travel group at a cute tea shop called Tiu Dropar before exploring. The food was was yummy. I had a waffle and the best tasting tea. I had to go back later that week to get a fix.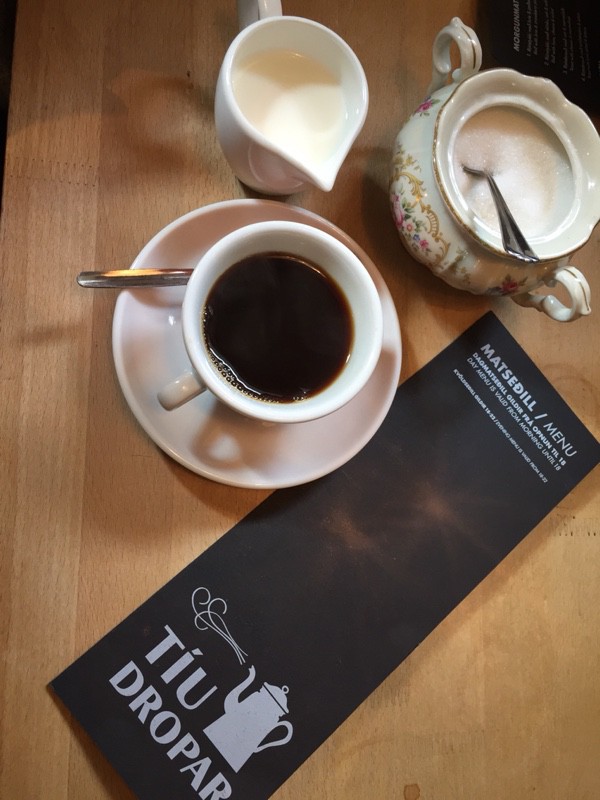 Once we ate, we were ready to hit the road. It was great because one of the ladies had already mapped out places to visit. The work was already done. They asked if it was cool that they had already picked out places to see and if we had any places we wanted to add. My friend and I have a go with the flow attitude when we travel and the fact that we were exhausted, we just went with it. We didn't have any objections. So we got in the car and headed out to the southern region (Suderland) of Iceland. I was so tired that I slept during the entire car ride to our first stop. I'm not a good passenger. I ALWAYS fall asleep in cars. And the fact that I was so tired didn't help.
Although June is considered summer for Iceland, the weather was misty and cold. The temperature was about 50 degrees. I guess that isn't too cold. But I'm the type that likes to be warm all the time. I'm talking project steam heat warm. Knowing that it wasn't going to be typical summer weather, I made sure I packed accordingly. The funny part is that I saw folks wearing shorts while I was decked out in gloves, hats and a winter jacket. Considering how cold it gets, this must have felt like a heat wave to Icelanders.
Our first stop was Seljalandsfoss waterfall. Which is a large waterfall that you can walk behind.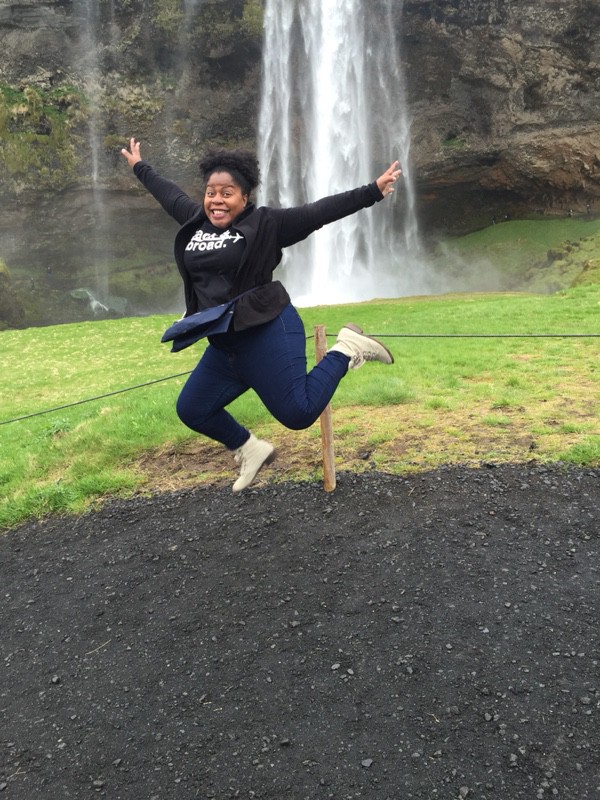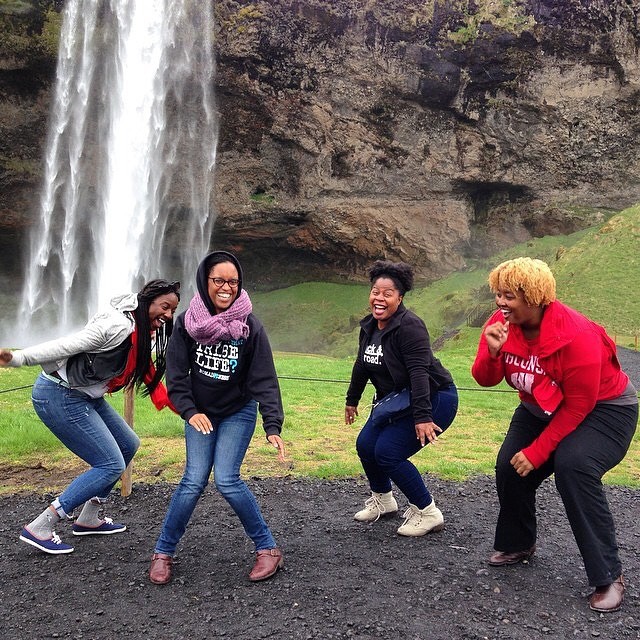 Next we stopped at Skogafoss waterfall. This is a huge waterfall that stands at almost 200ft. Of course all the ladies I was traveling with wanted to hike it. There are just some things I don't do – and hiking is one of them. But I didn't want to be a party pooper so I begrudgingly agreed to it. Boy was it a hike. Actually, all of the walking and hiking during my time in Iceland had me questioning my fitness levels. I almost fell out when I made it to the top. As you can see in the above video. Nonetheless, it was fun and I had the best supportive travel partners. They encouraged me the whole way up.
As we were driving we found some scenic spots to stop and take pictures.
Our last stop on the southern region tour of Iceland was Vík í Mýrdal. The town of Vík is the southernmost village in Iceland. It's home to beautiful black sand beaches and unique landscapes. The more south we went on the island, the colder it got. The black beach was beautiful but those waves were no joke. It was cold, rainy and windy. But it didn't take away from the picturesque landscape. Iceland is simply beautiful!
Of course I had to wear my Black & Abroad t-shirt and represent! You must buy one for your travels.
Stay tuned for more from Iceland.