Ciao Bella! I think that's my new Italian name because I hear it every where I go in Florence, Italy. How do you say "Hey boo!" in Italian? That's what I want to say back. 
The Italian men can't get enough of us soul sisters. Since we have gotten here, we have been invited to dinner, dates and our hand in marriage. Is this what it feels like to be a white woman? I kid. No, but seriously.  Black women are exoticized here.
We didn't have an itinerary and kind of played Florence by ear. That's exactly how I like to travel. I don't want to be locked into a rigorous schedule. Just play it by ear.
Everyone I have talked to about my trip to Italy rave about their pizza. The night we got in we found a pizza place that was rated high on Yelp. Someone lied to us because the food sucked. The couple behind us got up and said "This is disgusting," and left with only taking two bites. They were right. I should have taken heed.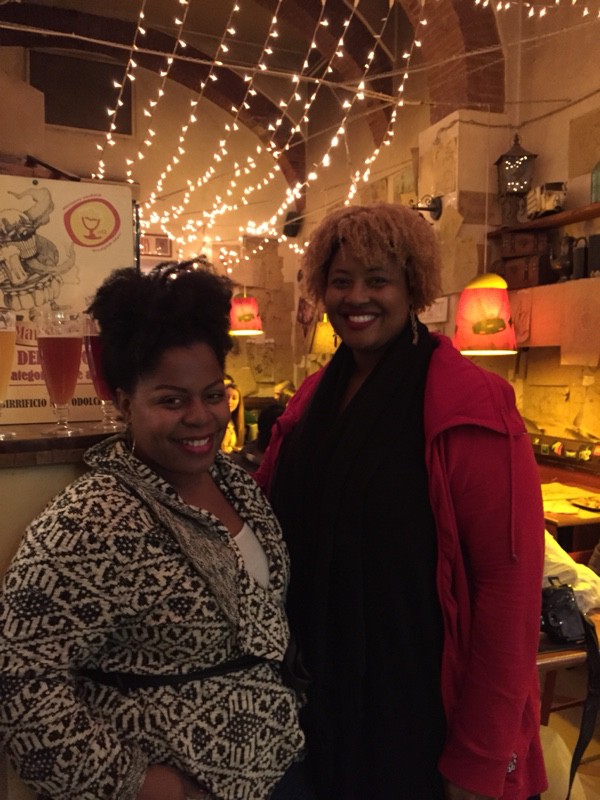 Afterward we walked around for a bit and came upon a cool outdoor market place. The whole area smelled like fine leather. I love that smell! I picked up two cute colorful handbags for under $40. I was able to get a good deal because they were closing shop and breaking down their booths. I wanted to go back and buy more trinkets the next day but I forget my wallet back at my flat. Maybe God was trying to tell me I didn't need to spend anymore money.
After shopping, we ended up at an Irish pub called Mostodolce and ate again since we really didn't eat the first time. We got this dish of fried pizza dough and spicy salsa called Coccili It was delicious.
We ended up hanging out there until really late. So late that the buses stopped running. When traveling I try to take public transportation often to reduce my spending. I find that other countries have great public transportation and it's so easy to get around. A few of the bus stops even tell you electronically what time the bus should be arriving. And everything is modern. The buses, bus stops, trains and more. Not like our old decrepit New York MTA system.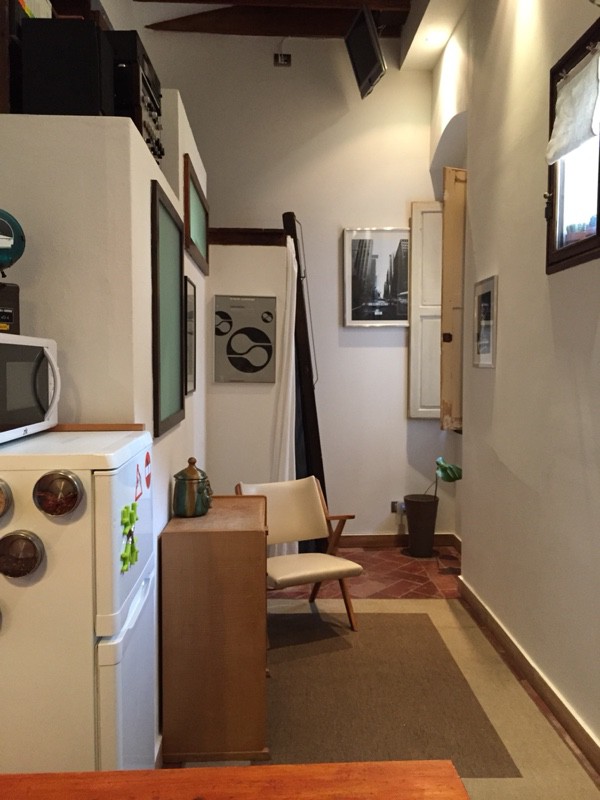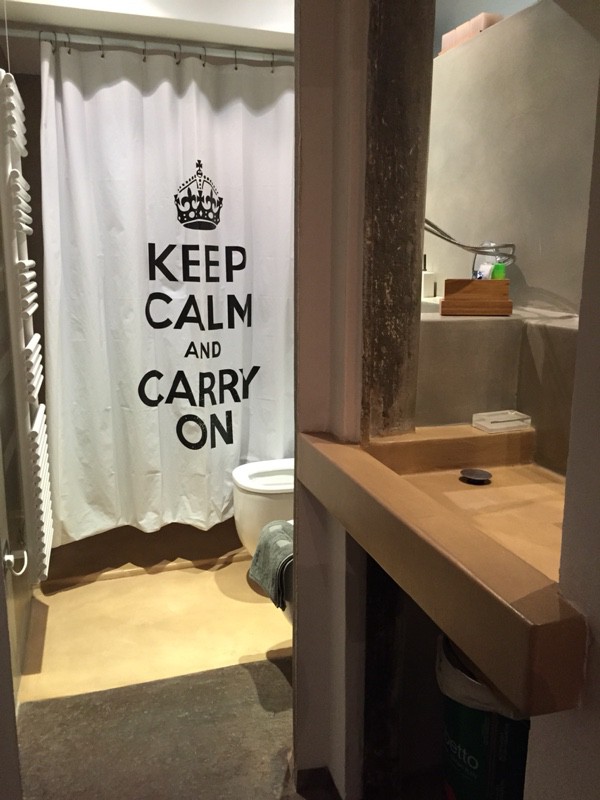 We finally made it back to our flat in a taxi. We booked our apartment via AirBnB. The apartment was very nice, in a good location but the wifi didn't work. You know I secretly died inside. The host kept saying they called and it should be working. But I call bull. I don't think they paid the bill. Which sucked and caused me to go over my global data plan with Verizon because I had to use it to look things up. Then the host emailed talking about please don't leave a bad review because of the wifi. Excuse me? We chose that place because wifi was supposed to be available. That's just a very small downside of my trip. The place was still nice and I would stay there again provided they have wifi.