It's taken me a long long time to finally embrace my natural hair. Although I've been wearing my hair in its natural state for about 8 years, I have never fully embraced it. I've always thought I looked better with my hair straight. My energy is even different – more confident. I used to think men found me more attractive with straight hair but that theory was debunked when the same dude approached me twice. Once with my hair flat- ironed and the second time twisted. Lol.
I think that my feelings towards my hair had to do with the fact that I really didn't know what I was doing and hadn't figured out what products worked in my hair. Fast forward to eight years later and now I'm really feeling myself. *cue Beyoncé and Nicki*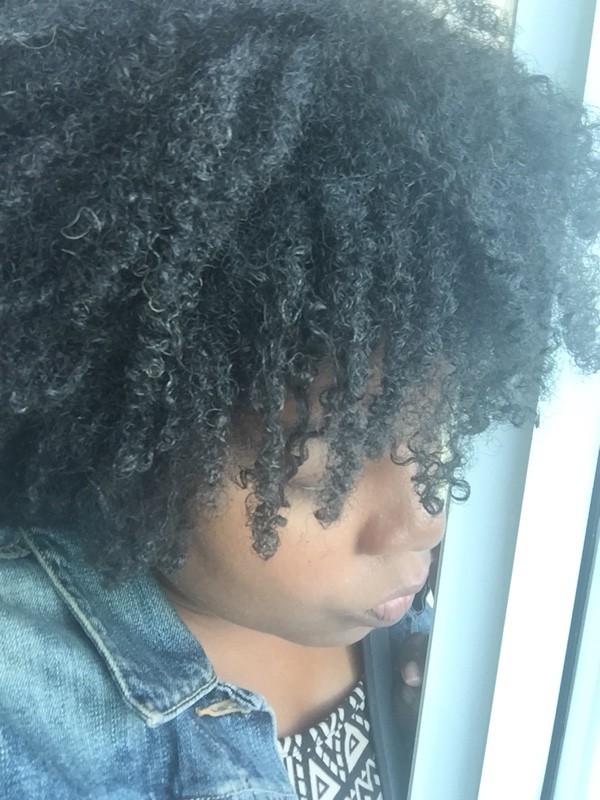 Lately I have been having back to back good hair days. I'm sure it has to do with a combination of a really good haircut, Michigan water (it's the best) and some great hair products. I'm no longer the product junkie and have truly minamized the products I use for my hair. One set of hair products I have designated for my wet and go and the other for when I wear a twist-out. Below are my staples. And the process of washing my hair takes no more than 15-20 minutes. I'm all about the keeping it simple lifestyle. I remember when it would take me 45 minutes to wash and condition my hair. The nerve. I ain't got time for that.
Deep Condition 
I deep condition once a week under a steamer with my deep conditioner recipe using Aubrey Organics and some other ingredients. I steam my hair before I wash it. I put my conditioner concoction on dry hair and sit under the steamer until it shuts off.
Shampoo
I know the natural hair gurus will frown upon this but I use shampoo on my hair. *ducks* I do it once a week. I apply shampoo on my scalp only to get rid of any product buildup from the week. I have found that my kinks, curls and coils are more defined when they are clean.
I use pretty much any shampoo that I have in my stash. Lately I've been using a brand I used to do PR for when I was in NYC.  It's called ColorProof. The products are great. They have several products in the line that will battle almost any hair issue. And it's all organic, vegan and cruelty free. I prefer the TrueCurl or SuperRich from the ColorProof line but all of their products work wonderful.
I've also been known to use Hair Rules Cleansing Cream Moisturizing No Suds Shampoo and Wen (they sent me one every 2 weeks so I have quite a stash) as well.
Condition
After months of trying to replace my Hair Rules Quench Ultra Rich Conditioner and it not being available online, I had to quickly find a replacement. I went to Target in search of  a new conditioner. After looking at all of the natural hair care products and reading ALL of the ingredients I found As I Am Coconut CoWash Cleansing Conditioner. And have been using it ever since. I love that it's in a tub and you can scoop it out. I use a lot of it at one time without feeling bad about it because of the nice price point. The beauty of it is that I can go to my local Target and replenish it when I run out. It feels so good on my hair and keeps my hair moisturized.
Detangle
Although it wasn't designed for detangling, I rotate between Camille Rose Naturals Curl Maker and Arrojo Shine Luxe Conditioner for detangling. I only use my fingers to detangle. I've found that both of these products have nice slip and help define my curls in the process.
I tried using the Camille Rose as a styling gel but I found that it didn't mix with my other hair products. It would leave a white film on my hair and it looked terrible. But I saw its potential. Its consistency reminded me of the Kinky Curly  Knot Today leave in. And since I'm not one to waste hair products, I've been using it to detangle my hair and loving the results.
Leave-In
I rotate between As I Am Leave-In Conditioner and Jane Carter Solution Hydrate Creamy Leave In Styling Smoother.
Wash and Go
I use Kinky-Curly Curling Custard to style my wash and goes. It's my holy grail of a styling product. I've swayed and tried to use other products but always find myself coming back to it.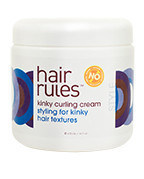 My second favorite natural hair styling product is Hair Rules Kinky Curly Cream. I use this when I don't have time to sit under the dryer. It's not heavy and it air dries fast. I try not to leave out the house with wet hair but sometimes it's unavoidable.
Drying
Once my hair is set with styling product, I sit under my Pibbs Salon Hair Dryer. I call it my Dominican hair dryer because the 1st time I saw one was in the Dominican hair salon. I have to give it a new name because I'm not liking what is going on in the Dominican Republic right now.  I've had it for years and it gets the job done quickly. I sit under it for about 20 minutes and it gets my hair pretty dry on the surface. At least it looks dry and I'm not dripping  water on my clothes. I let the rest of my hair air dry. I do this before work so I don't have much time to sit under the dryer, but I could sit longer if I wanted it to completely dry. My total process of washing and drying my hair doesn't take longer than 40 minutes and I do it before I go to work in the morning. It's super easy.
Note: I co-wash my hair every other day. Sometimes I can stretch it to three days. I've found that washing my hair frequently prevents my hair from detangling. And you know kinky hair loves and needs moisture.
Twist-Outs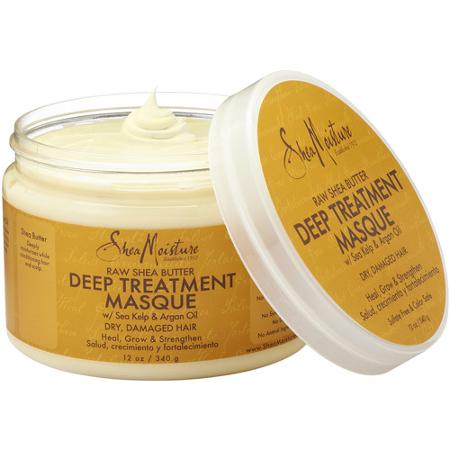 There is only one product I use when I'm twisting my hair. I'm always using hair products how they weren't designed to be used. But for my twist out I use Shea Moisture Deep Treatment Masque. I typically only do dry twist-outs and this product gets and keeps my hair incredibly moisturized. It gives me 'hand in hair' disease because it leaves my hair feeling so good.
Wow! The breakdown of my natural hair regimen seems long. But honestly, the process isn't. I've gotten everything down to a science. I'm not about that 'it takes three hours to wash and condition my hair' life. Nope.  I have other things I could be doing. I timed it this morning and it only took 15 minutes. There are some other things I use from time to time but this is the blue print.
What are some of your favorite natural hair products?