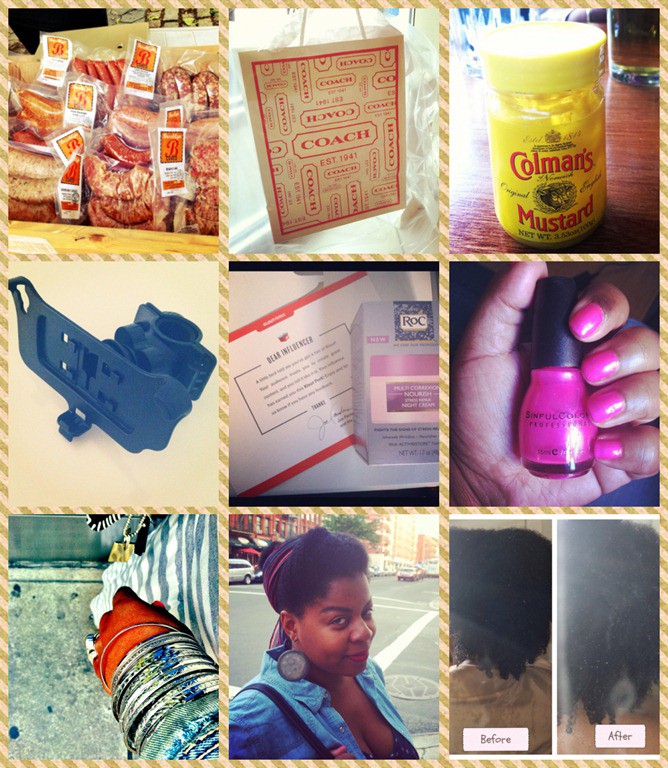 Row 1: l to r
1. Bought some chicken sausage from Brooklyn Cured at the 110th Farmers Market in Harlem.
2. Picked up some lovely sunglasses from the Coach Outlet in Atlantic city.
3. OMG! It is so hard to find yellow mustard in NYC.  My mom wanted a hamburger during her visit but couldn't eat one without yellow mustard.  Dijon and Honey didn't cut it.
Row 2: l to r
1. My new iPhone holder for my bike.  It clips right on to my handle bars.
2. Klout Perk – Still don't understand how it works.  But I'm always down for free gifts.
3. Sinful Colors nails in Daredevil.
Row 3: l to r
1. A little arm party action.
2. Trying to attempt a cute up do. #Fail *searches YouTube*
3. Before and After side by side comparison of the hair growth challenge by Courtney Natural Hair.