Yesterday was another amazing day in Honolulu. Have I mentioned that I absolutely love it here? I've only been enamored with two other places in the US. And that was New Orleans and Charlotte. I'm talking about wanting to pack up and move. It's just something about the culture and the warm weather is of course a plus.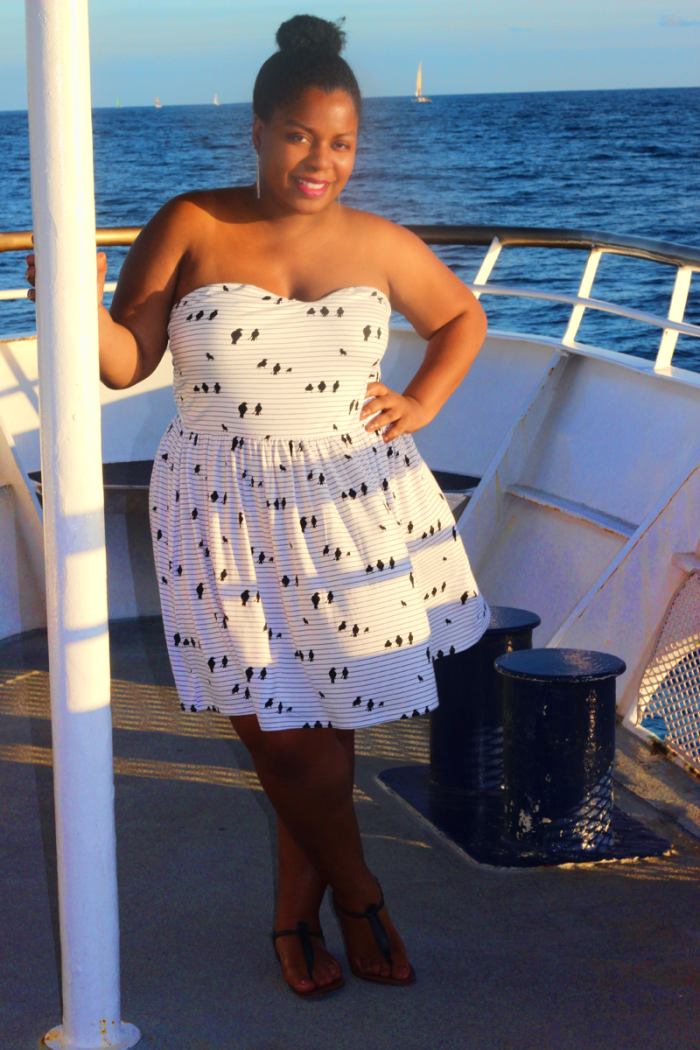 Wearing: ASOS Dress | Sam Edelman Sandals
I started my day with watching the morning sunrise. Then I followed that with a breakfast date. Yes…a date. I swear I never have dates at home. But when I go on vacation, I always get approached. Maybe my aura changes when I travel. Dunno. The date was nice and refreshing. I haven't had one of those in a while.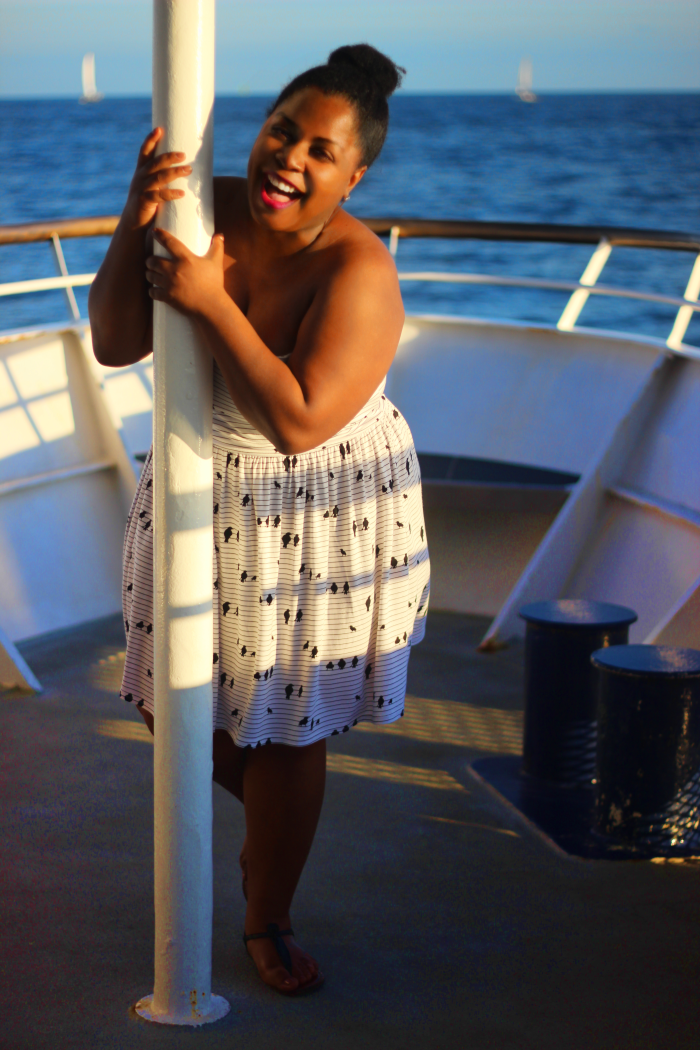 After my date, I walked the Waikiki beach strip and stumbled into Duke's Market. Picked up a few souvenirs that I have no idea how I'm going to fit it in my already over packed luggage. #travelstruggles
Later that evening I got to enjoy the beautiful sunset while dining at sea on the Navatek I.  We sailed along Waikiki Beach past Diamond Head to the shores of Khala Coastline – where Hawaii's rich folks live. We were able to get spectacular views of the shoreline from anywhere on the boat. We paid a little extra for the window seat, but it was totally worth it. Since we booked the excursion via our hotel, we had shuttle service to the port. The sunset dinner buffet offered two styles of dinner. There was the prime rib buffet or you could pay more for the seafood option. Since I don't eat seafood, we opted for the least expensive one.  The buffet was delicious. It included one free cocktail per person and complimentary soft drinks.
The entertainment was funny and engaging. The guitarist was great. The singer…not so much. But she was tolerable. We were treated to a Hawaiian and contemporary review of music and dance with hula dancers.
The  sunset was beautiful. It happened so fast that I didn't even get to take pictures. I'm going to head to the beach tonight and try again.
Overall, the Altantis Navatek I Sunset Dinner Cruise was great. Honestly, I haven't had any bad experiences yet during my stay in Honolulu.